MOST POPULAR CLASS
Simple and Amazing Strip Technique Class:$45.00 $65 regular price

Unleash your inner artist and learn to create stunning photographic quilts with our most popular class! With our Simple and Amazing Strip Technique Class, you'll learn how to transform ordinary fabric strips into breathtaking works of art that will amaze your friends and family.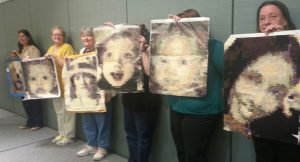 Don't be intimidated by the intricate and complex look of our photographic quilts – this class is designed for beginners and seasoned quilters alike. With just a few hours of instruction, you'll master our simple techniques and be well on your way to creating your very own masterpiece.
In addition to expert instruction, our class includes a custom pattern made from your own photo – so you can create a truly unique and personalized piece that's sure to impress. And the best part? You can take the class any time, on your own schedule.
Don't wait – join our Simple and Amazing Strip Technique Class today and unleash your creativity! (Fabric and supplies can be purchased separately) So don't miss out on this amazing opportunity to learn a new skill and create something truly beautiful. Enroll now!
This recorded class is available immediately after registration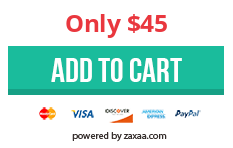 ---
As seen on "Sewing With Nancy"
Contoured Technique Class:  $45.00 $65 regular price
Ever dream of being a real artist? Find out the simple, step by-step creative process of transforming ordinary fabrics from any fabric store into fine art! Learn how to easily make fabric look like paint and how to use thread like a paint brush. Even beginners can sew perfect quilted art!
We will use organic, free form shapes. This class is the next step after the "Simple and Amazing Strip Technique " class. We will explore new ideas and techniques for using ordinary fabrics and thread. Your quilt will look like a stunning painting…. no paint needed! You'll make a portrait from your own photo for this class.
Class includes a custom pattern made from your photo. As seen on "Quilting Arts TV" (season 1500 and 1600), and The Best of Sewing With Nancy on PBS/Create TV. Quilt National winner in and one of Tammie's quilts was purchased by the Shelbourn Museum and International Quilt Museum.
This class is available to view any time and on your own schedule.
(Fabric and supplies can be purchased separately)
This recorded class is available immediately after registration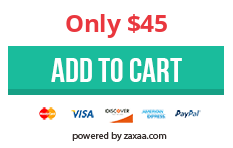 ---
Brand New – Technique Combination Class $75

For this class we will explore the idea of  using more than one technique in a single quilt. In this exciting class we use ideas from three of my best selling books combined together!  Class includes 2 custom patterns made from your photo. (3 hours) 
This class will be recorded and available to view again any time and on your own schedule. (Fabric and kits can be purchased separately)
New Class Dates Coming Soon

---
NEW
Landscape and Flowers Technique Class:  only $75
Finally! Learn how to transform ordinary fabric into beautiful landscapes and flowers quilts! I will teach you a totally new way …. and easy way. Each quilted photo takes only a few hours to make and you'll learn my new technique that
will guarantee your success.  Class includes a custom pattern made from landscape or flower photo.  If you do have a photo you will receive a pattern for the flower on the left. (2-3 hours)
This class will be recorded and you will be able to watch it again after the class date.
(Fabric and kits can be purchased separately)
New Class Dates Coming Soon
---
---