Congratulations! You just got the best deal on Quilted Photo Deluxe 2.0 that I've ever offered!
Meanwhile, you've unlocked an amazing opportunity. Watch the video for all the details.
"You are invited to join my 
LIVE INTERACTIVE ONLINE CLAS
I will hold your hand and make sure you are doing everything just right. In my LIVE ONLINE COACHING classes you'll learn my formula for guaranteed success. You will be inspired by the two LIVE classes every month. You'll discover techniques that are super-easy, super-fast and super-effective."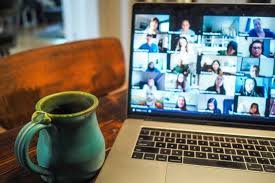 If you want to reduce your learning curve and effortlessly transform your precious photos into amazing art, then this might be just the right message for you.
That's just a small sample of what you'll get when you accept this invitation to join
How to Sew Art LIVE!
Here's what How to Sew Art LIVE has to offer:
LIVE class on any computer, phone or tablet: This is good for you because You will not have to travel across the country nor across town. learn in the comfort of your own home.
LIVE Interaction with other students: This is important because you also learn from the questions and projects of other students.
Ask All Your Questions: This is big because you will never wonder if you are doing it right. All your questions will be answered.
I'll share my success formula: This a good thing because you'll never have to guess if your quilts will look good. You will know if you follow my formula
Explore New Ideas With me: This is great because you'll get two new LIVE classes each month and i'll share all my new ideas with you first!
How To Sew Art LIVE is an awesome deal….. membership for the first month is less than the price of a yard of good quality quilting fabric!
There is a catch on securing your place as a student of How to Sew Art LIVE. I can only accept a small group of students because streaming platforms are expensive so our Space is limited.
I know that puts some pressure on you, so I'm going to make your decision extremely simple.
You can join How to Sew Art LIVE today, give us a try, and if for some reason you don't want to continue, you can simply cancel you membership. That's it, no hard feelings, no questions asked.
Because of the limited nature of this offer, I don't want to take up any more of your time.
So Click the button below and secure your space for How to Sew Art LIVE classes.
No Thanks