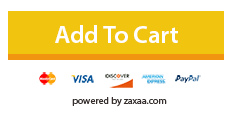 Quilted Photo Xpress 5.0 software

Now you can create Quilt Photo patterns from your own photos! Quilted Photo Xpress 5.0 is the newest version of pixel quilt software available. This program is part of a family of software programs made specially for art quilting. QPX5 make squares only.
The new 5.0 software includes design options for grayscale or realistic fabric palettes. You can also print a shopping design sheet that tells you how much of each material you will need and finished quilt size and more. The most exciting and time saving new feature is the full size printing feature! You can print your patterns with your numbers inside the squares! Just tape the patterns pages together, and you will be ready to start!
This version was developed to handle realistic color much better than the older versions.
Benefits & Features of QPX 5.0 software

Easily adjust the Contrast or Brightness of your image! Your photos don't have to be perfect, just fix it with QPX 5.0!
You get more quilt design options… Grayscale, Realistic Color, and even use the built in fabric collections!
You have full control of the number of squares and the number of fabrics!
You get complete control of the finished dimensions of the quilt. So now you can easily design a quilt that is the perfect size to fit your wall!
You can see a preview of the pattern before you continue! The patterns now have large numbers!!!
The fabric palette has large color swatches! Print it out to match your fabrics!
You can also import your own fabrics into the preview and see your quilt before you cut even one thread!!

Click Here to see System Requirements.Available for XP/2000/Vista / windows 7 & 8, MAC
Quilted Photo Xpress 5.0
PC/MAC Version
$99.95